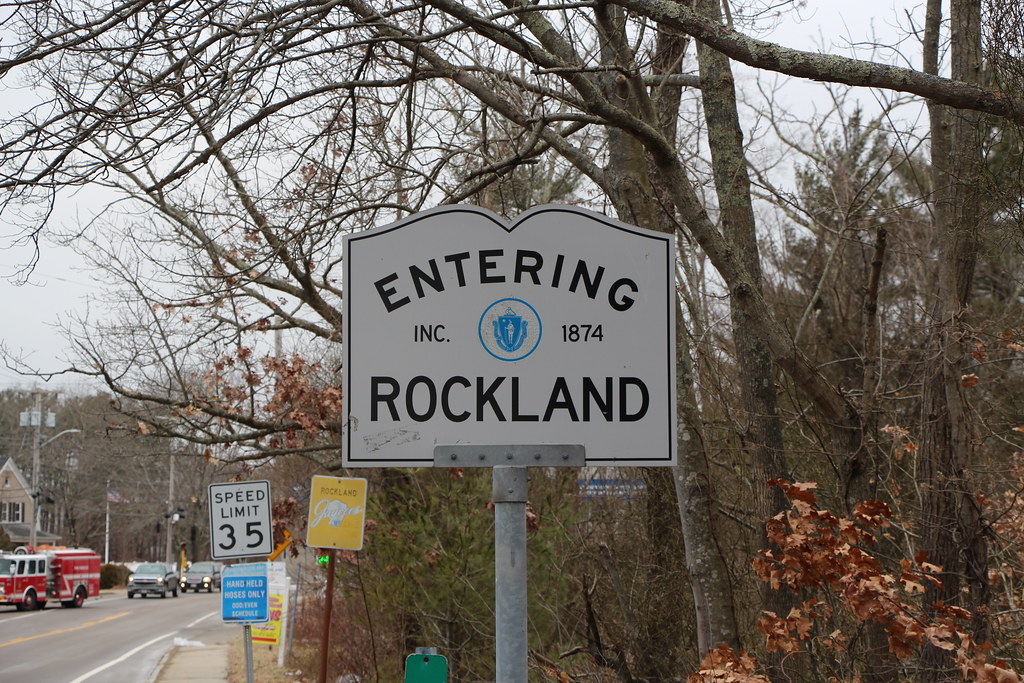 Rockland, Massachusetts is a town located in Plymouth County.
It was originally part of neighboring Abington until it was incorporated as a separate town in 1874.
There are approximately 16,000 people who live in Rockland.
The town was named after the rocky nature of its land, which made farming difficult.
Instead, Rockland became known for its shoe manufacturing industry, which peaked in the late 1800s.
Today, Rockland is a residential community with a mix of commercial and industrial businesses.
The town is also home to several parks, including the Hartsuff Park and the Veterans Memorial Stadium.
The town has 3 elementary schools: Jefferson Elementary School, Memorial Park Elementary School and R Stewart Esten Elementary School.
It also has John W Rogers Middle School & Rockland Senior High School.
The mascot is the Bulldog and its color are blue and white.
photo by Stephen St. Denis
Town of Rockland:
Rockland Town, MA | Official Website (rockland-ma.gov)
Rockland Public Schools: